Destinations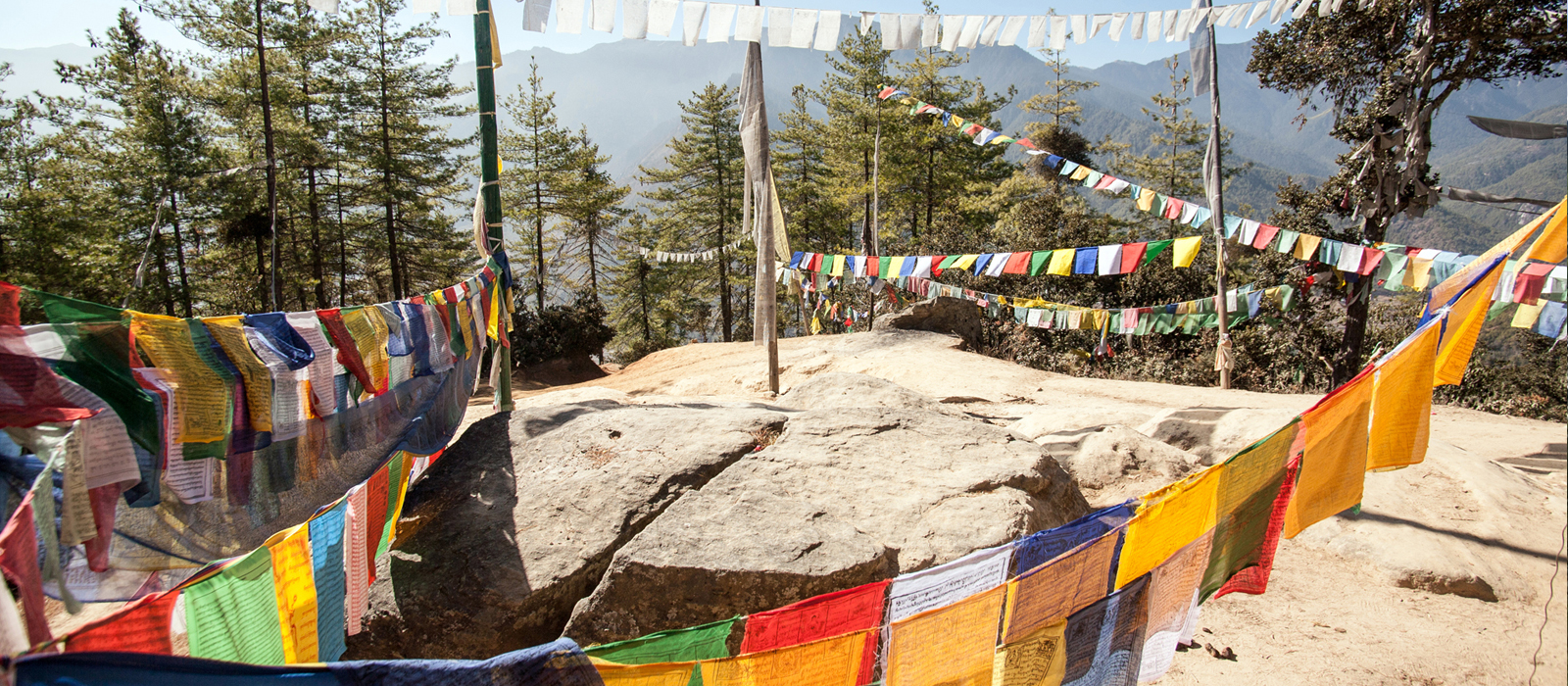 Chelela Pass connects the Valley of Paro and Haa. It is famous for trekking and hiking trips.The drive to the pass, through either Paro or Haa valley, is via thick dense forests which makes for an amazing adventure. On the days when the surroundings are particularly clear, one can witness the spectacular views of Mount Jumolhari, Jichu Drake, other northern peaks and also the Paro and Haa valleys.
Between April and June, one can enjoy a pleasant weather along with blooming rhododendron sprawled across the vibrant landscape of the valleys surrounding the pass. It is an ideal time for picnicking and camping along with friends and family. From October to March, this area experiences the winter season and spectacular views of the snow-capped towering mountains can be witnessed. But, one must be careful during this season as it can get unbearably cold.
Chelela Pass altitude is 3,988 m, making it the highest motorable road of Bhutan. Bhutan's most sacred peak, Mount Jomolhari, which is at a height of 22,000 ft can be clearly seen from this place.